It's been four months since the murder of Lauren Smith-Fields and little to no light has been shed on the failure of the justice system and the role of the authorities involved in the investigation. Smith-Fields' brother, Lakeem Jetter, said the police department's response to his sister's death was "careless." Along with the pain felt by losing their loved one, the family also has to deal with unanswered questions on the night of her death. 
Here's what we know. The 24-year-old Smith-Fields, a resident of the Connecticut community, was found dead by a white man identified as Matthew LaFountain who she met on the dating app Bumble after a night out, according to a copy of the incident report obtained by PEOPLE. Authorities immediately determined that there was no foul play and did not do a thorough investigation on him as the last person to have seen or been with her. There was no arrest or investigation and at first, without releasing his name, he was able to walk free after she was found with fentanyl, promethazine, hydroxyzine, and alcohol. The combined effects of the drugs led to her ultimately passing away. 
"This looks further like a manslaughter," the family's lawyer, Darnell Crosland, told WTNH. "It looks more like a murder, and if the police don't start acting fast, we're going to have a real big problem on our hands. 
The breakdown of events was careless, to say the least. Assumptions were made that the white male "seemed like a really good person" even though a Black woman was dead and he was the last person to be with her.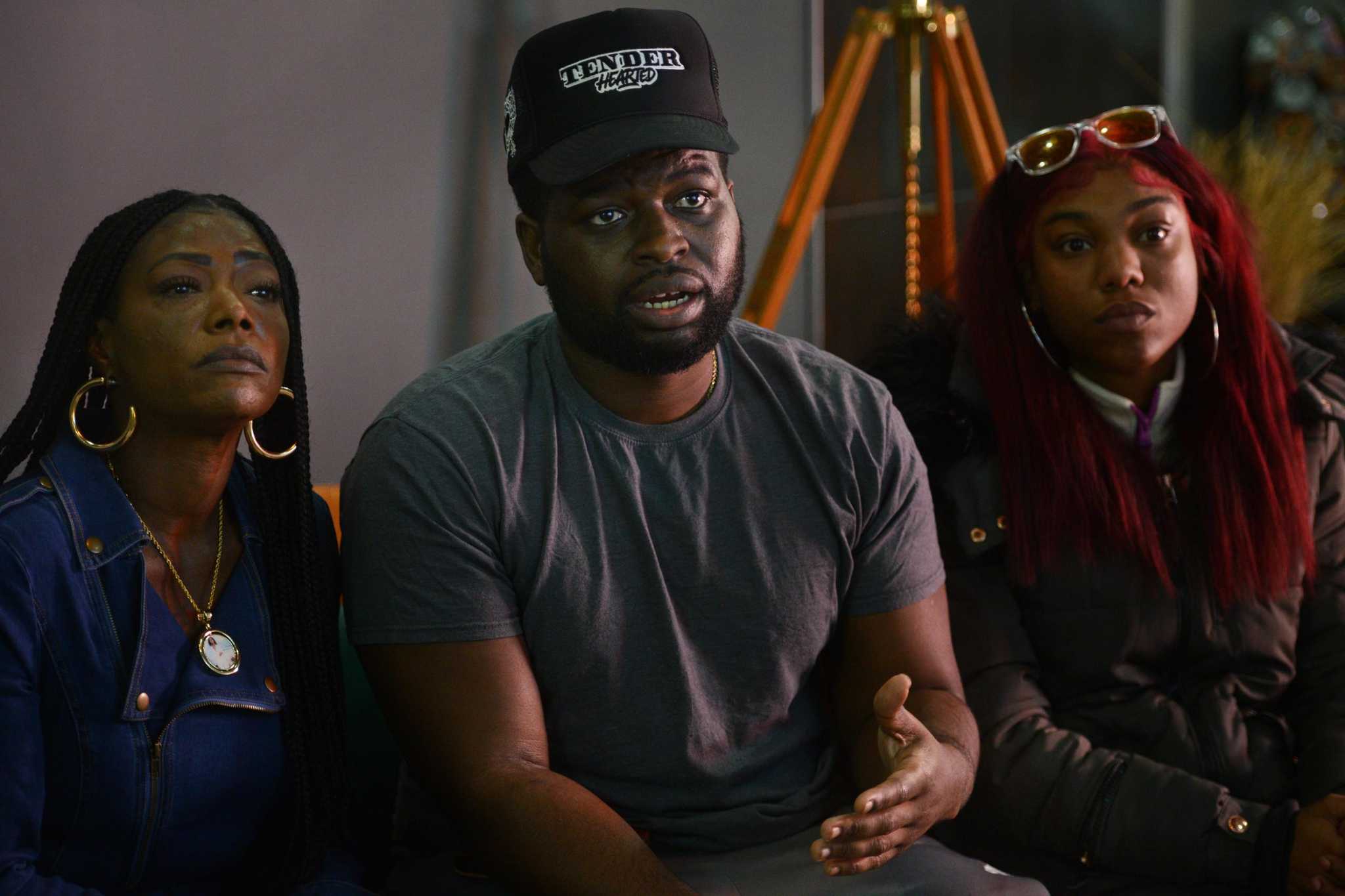 According to LaFountain, the two had shots of tequila before she got tired and he carried Smith-Fields to her bedroom and laid her on her bed. He says he laid down next to her and fell asleep. Around 6:30 am, he woke up finding her laying on her right side, with blood coming out of her right nostril onto the bed, and not breathing, according to the police report.
After Smith-Fields passed away, no one reached out to the family. Her bother said. "The whole day goes by and no one reached out to the family at all," said Tavar Gray-Smith, another brother of Smith-Fields. The family says they went to the apartment the next day after frantically calling and texting her, and were referred to a Detective Cronin.
Let that sink in. A whole day went by and no one contact the family of the victim. Instead? Police told the family after they reached out demanding answers that they were contacted by the Bumble date and he "seemed like a nice guy" and that was the most information the family received before the police hung up on them. "He said 'I'll call you back,' and just hung up in my face," Smith-Fields brother says.
The family said the detective promised to come by the apartment. But according to them, he never showed up. The family says the relationship with the police never existed and there was no contact from the department from Dec. 13 until Dec. 29. Two full weeks went by with no answers, no investigation, and no care.
"They wanted us to forget about our daughter, their sister, our loved one," explained Smith-Fields' mother, Shantell Fields, while speaking to WNBC. "They thought they were just going to throw her away like she was garbage like she wasn't important like she didn't have family members who loved her. We're fighting for her."
As the fight continues for Lauren there's no denying the lack of care around Black women – dead or alive. The laser focus from the beginning should have always been on LaFountain and there should never be an assumption that someone "seems like a nice person," as police officers and an investigation team Lauren's life should have been taken into account, but it wasn't. Unfortunately, LaFountain was never accused of wrongdoing. Lauren's brother says it best, "I feel like because he's a white guy and she's a Black girl, they're just throwing it under the rug." 
Featured photo: Lauren Smith-Fields
Her work has been published in Refinery29, Elite Daily, the Copenhagen Post, and more. She studies public relations and corporate relations at NYU. She loves reading, cheese plates, reality TV, and event planning. She lives in Williamsburg, but Miami is her second home. Follow her on Instagram @alyssa_s_ashley.